Posted on
By Kobelco
Posted in Welcome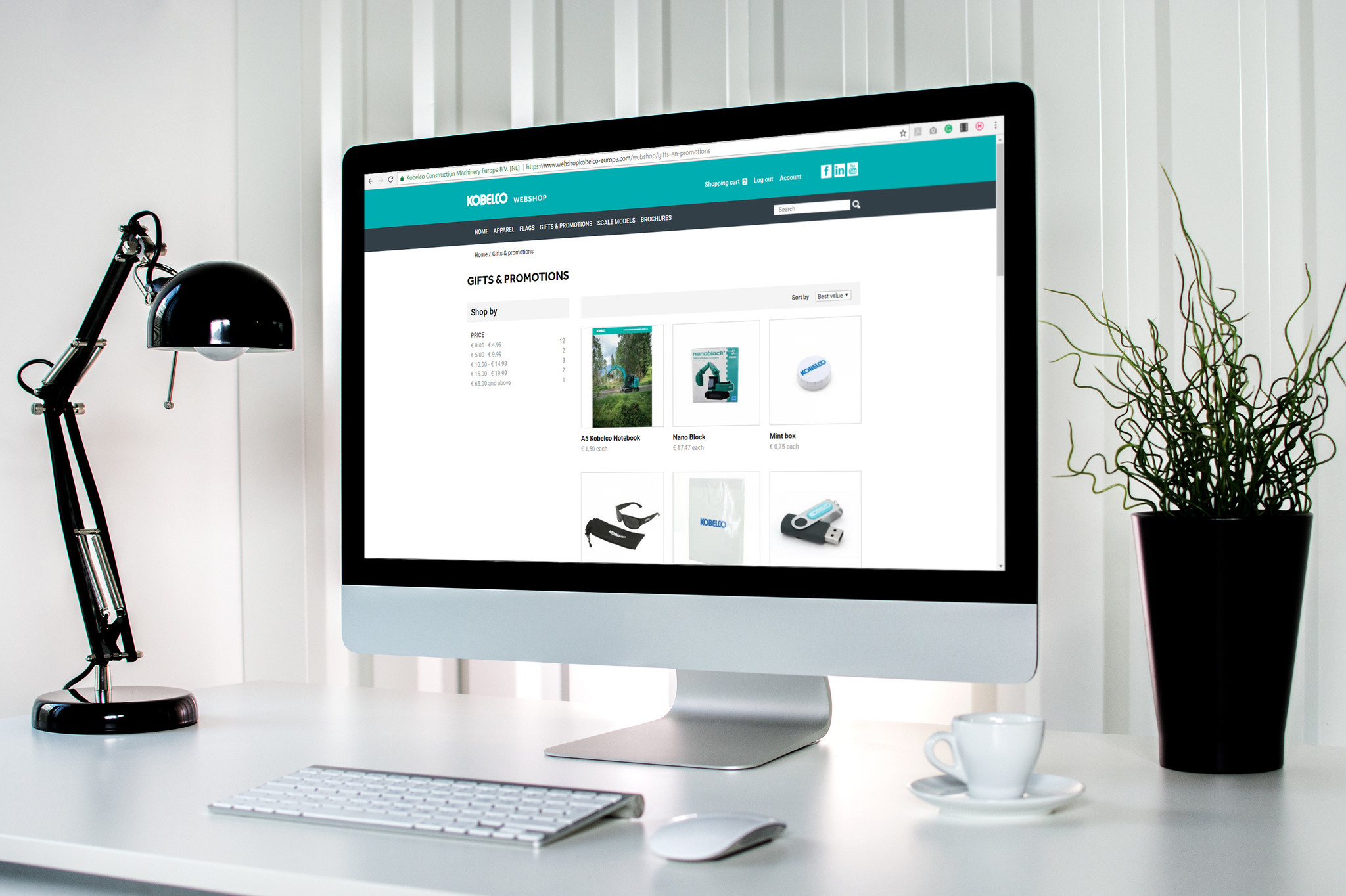 OVERVIEW OF THE DEALER BLOG AND ITS PURPOSE
Dear Partner
Welcome to the Dealer Blog
The purpose of the Dealer blog is to keep you informed regarding Kobelco Merchandise stock and any special offers.
We will also publish any Spare Parts special offers that are valid for you at certain times. 
Whats new in the Webshop
New to the site is a Category of Art Downloads, for you to download artwork for your showrooms and events and be able to print locally.  We thought we would share this artwork with you.  You can resize the artwork to suit your needs.
Dealer Bundle Discounts
On certain products if you bulk buy or buy more than the set amount you can get an automatic discount that is applied at the checkout.
We will add to this through the year and any feedback is welcome if you want to see certain products where you can bulk buy, let us know.
Difference between old and new webshop
The main difference between the old and new webshop is that when you access the site, you will see the product prices are not shown until you log into the site with your account.  Once logged in you will see the prices on all products.   (This is to protect the Dealer pricing which is confidential) Look out for the new bundle discounts on products.
Payment is by invoice and normal webshop terms apply of 30 days.  Invoices are emailed directly to your inbox when you order.
Please let us know if you still want to see scale model reviews on this blog or if there are any other ideas you would like us to include in the blog please email:  [email protected]
We hope you enjoy the new look and feel of your webshop!
Michele Durkin
Manager Merchandise